Soil Testing SPT UDS Sampling RDS
Specialist in Drilling collection Soil SPT UDS DS Rock Core samples Diamond Core Drilling for Geo Technical Drilling Soil Investigation and Rock Investigation for Highway Bridge , Highways Road , Land survey , Railway Line , Cross Drainage , Check Dams , Tunnels for Railways , Thermal Stations , windmill power plants , Solar power plants , Cement Plants , Gas Pipe Line , Industrial Buildings , Residential Building , Commercial Building. Till date the company must have drilled more than 600 project successfully. We Have Super Fast High Pressure Hydraulic Diamond Core Drilling Rigs for Soil Testing Rock Testing.
We Can Core Drill Any Hard Strata like Rhyolite, Dense Quartzite, Iron Stone, Silicious Stone, Hard Sandstone, Rhyolite, Crystauize Genesis, Quartz porphyry, Granite, Basalt, Hard Streak Stone, Graniorite, Limonite etc.
Core Drilling and Good Core Recovery Any Medium Hard Strata like Diabase, Andesite, Gneiss, Marble, Hard Sachinst, Hard Streak Stone, Shale, Medium-hard Ash Stone, Lithoid Limestone, Liomnite Sandstone etc.
Dry Core Drilling and Good Core Recovery Any Soft Strata like Ash Stone, Coal, Argillite, Volcanics, Sandly pebble, Clay, Shale, Siltstone, Gypsum etc.
Type of Sample Drilling
• Standard Penetration Test (SPT) Soil SPT tube Sample
• Undisturbed Soil Samples (UDS) Shelby Tube Samples
• Disturbed Samples (DS)
• Core Rock Sample
Auger Dry Drilling for Soil Testing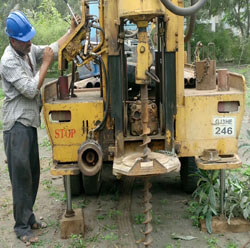 Standard Penetration Test (SPT) Soil SPT tube Sample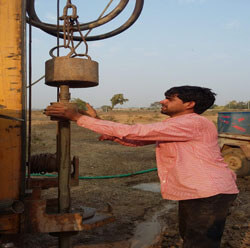 Undisturbed Soil Samples (UDS) Shelby Tube Samples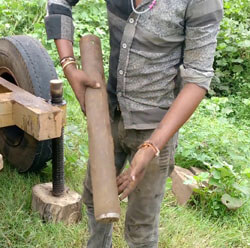 Diamond Core Drilling Core Cutting