Diamond Core Drilling RDS
Specialist in Diamond Core Drilling Services for Geology Mining Exploration, Quarry, mines, Crusher, Mineral Exploration, Geological Investigation projects with maximum depth of 300m. Till date the company must have drilled more than 60 Mines project successfully. We Have Super Fast High Pressure Hydraulic Diamond Core Drilling Rigs.
We Can Core Drill Any Hard Strata like Rhyolite, Dense Quartzite, Iron Stone, Silicious Stone, Hard Sandstone, Rhyolite, Crystauize Genesis, Quartz porphyry, Granite, Basalt, Hard Streak Stone, Graniorite, Limonite etc.
Core Drilling and Good Core Recovery Any Medium Hard Strata like Diabase, Andesite, Gneiss, Marble, Hard Sachinst, Hard Streak Stone, Shale, Medium-hard Ash Stone, Lithoid Limestone, Liomnite Sandstone etc.
Dry Core Drilling and Good Core Recovery Any Soft Strata like Ash Stone, Coal, Argillite, Volcanics, Sandly pebble, Clay, Shale, Siltstone, Gypsum etc.
Type of Core Barrel Drilling
• Single tube core barrel Drilling
• Double tube core barrel Drilling
• Triple tube core barrel Drilling
• Wireline core barrel Drilling
Core Size
Size
Hole (outside)
Diameter, mm
Core (inside)
Diameter, mm
AQ
48
27
BQ
60
36.5
NQ
75.7
47.6
NX
75.7
54.7
HQ
96
63.5
PQ
122.6
85
CHD 76
75.7
43.5
CHD 101
101.3
63.5
CHD 134
134.0
85.0
Mining Exploration Drilling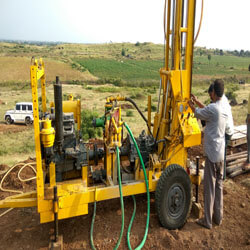 Rock Core Cutting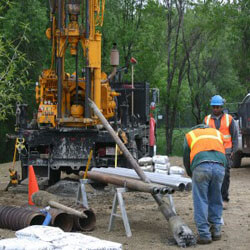 Diamond Core Drilling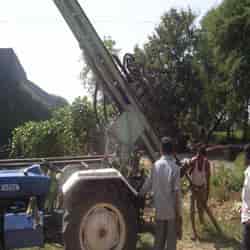 Core Sample